E-Cell AMP E-Sober Device
$99.00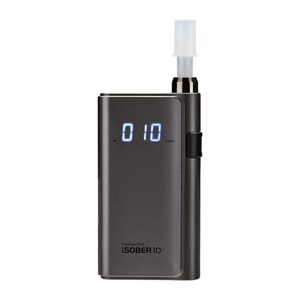 Description
[PATENT PENDING] SDS installed: Sensor's quality will be checked in real-time and will remind you whether the sensor of unit is service required or not.
✔ Dual-mode measurements: Choose your operating mode, either standalone or mobile App E-Cell AMP connected.
✔ Verify your testing: Photo and location map will verify your actual measurement and can be shared by Text or e-mail
✔ Preset your limit and monitor your measurements: Mobile app E-Cell AMP enables you to set your limits (warning/danger level) and available to monitor your drinking habits.
✔Additional monitoring fees maybe required. DownloadE-Cell AMP app at iOS or Android market.